Sharing
Leading
Ragin'
The University's bike share program provides a convenient way to scoot across campus or around town.
Rent a bicycle from several spots on campus and pedal to class, a store, a friend's house — or anywhere else the road takes you.
Sharing
Leading
Ragin'
A campuswide commitment to sustainability has earned national kudos. The U.S. Department of Education gave the University a pat on the back for a range of initiatives and programs, from green building to recycling to tree preservation.
Sharing
Leading
Ragin'
The rain garden between Burke-Hawthorne and Wharton halls features attractive — and functional — landscaping. Vegetation planted in a shallow trough also provides a filter for silt and contaminants in rainwater.
Otherwise, pollutants carried by runoff stream into drainage systems and end up in the Vermilion River.
August 13th, 2019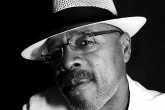 John Warner Smith is the second University of Louisiana at Lafayette graduate in a row designated Louisiana Poet...
Read More ➝
August 9th, 2019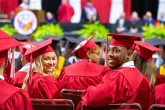 The University of Louisiana at Lafayette conferred 330 degrees during its Summer Commencement ceremony on Friday at...
Read More ➝
August 7th, 2019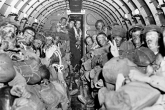 When a UL Lafayette filmmaker was asked by Louisiana Public Broadcasting to write a documentary script about a little-...
Read More ➝