Fête de la Terre: UL Lafayette's Earth Day Celebration
Friday, April 19, 2013 -

9:00am

to

1:00pm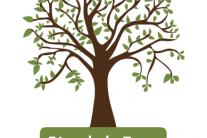 UL Lafayette's Office of Sustainability, in conjunction with the School of Geosciences and the Institute for Coastal Ecology and Engineering, is hosting this year's Earth Day celebration, Fête de la Terre. The event will take place on Friday, April 19th, from 9:00 AM to 1:00 PM on the lawn at the corner of Hebrard Blvd. and E St. Mary Blvd. (behind Broussard Hall).
1.  The theme of this year's celebration is "Green Education - Green Jobs."  While sustainability initiatives are progressing across campus faster than ever before, we would like to take this opportunity to showcase 'green' and sustainability-related curricula across campus. We urge you to send a representative from your department to educate (and recruit!) students on the types of sustainability-related classes or majors that your department has to offer.  In addition to the on-campus 'green education' component, we are inviting federal, state, and local agencies to set up booths along side private and non-profit organizations to showcase green job opportunities for college graduates.
Please reserve a spot by filling out this form: http://tinyurl.com/FetedelaTerre2013-Faculty-Form
To ensure your place, please RSVP before April 12th.  The event organizers will provide tables, chairs, and tents (if necessary) for each departmental entry.

2.  Along with the academic and career showcase, Fête de la Terre will host our first annual UL Lafayette Student Research in Sustainability Competition. This competition will be judged by an interdisciplinary team of 4 judges from the colleges of Science, Engineering, Liberal Arts, and Arts.  Awards will be presented for the top three presentations.  This competition will allow for UL Lafayette students to showcase their research into sustainability-related fields of study. All disciplines and closely-related topics are welcome to participate. Display boards will be available on site and entries must fit within a space 4' x 3' (landscape).  If students do not have a visual display, they can verbally present a paper to the panel of interdisciplinary judges. Please forward the link below to your students.
Students can register before April 12th by filling out this form: http://tinyurl.com/FetedelaTerre2013-Student-Form

Thank you for supporting Fête de la Terre and the University's sustainability initiatives!
Contact: sustainability@louisiana.edu