Storytelling
Remembering
Ragin'
More than 400 members of the University community inked words of encouragement and inspiration on their bodies recently as part of the Dear World College Tour.
Dear World asks participants to turn their bodies into billboards to reveal funny, poignant or powerful reflections of their personalities and life stories.
Storytelling
Remembering
Ragin'
The Cajundome incorporated pieces of Ragin' Cajuns athletics history into its recent $22-million renovation.
Archival images and banners spotlighting standouts from the University's basketball program give visitors something to peruse before they view the building's newly redesigned court that brings the campus' iconic Cypress Lake into the Cajundome.
Storytelling
Remembering
Ragin'
Public history students are harvesting the region's past and placing their crop at the public's fingertips.
The "History Harvest" program encourages residents to share artifacts that illustrate what life was like here over the past two centuries and earlier. Students digitize the objects and add the images to an online repository.
April 19th, 2018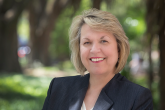 Dr. Melinda Granger Oberleitner is the new dean of the University of Louisiana at Lafayette's College of Nursing and...
Read More ➝
April 19th, 2018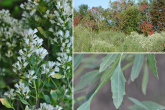 The quest to counter a host of modern maladies has taken researchers to the roots of traditional medicine in Louisiana...
Read More ➝
April 18th, 2018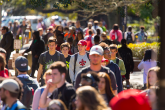 Students at the University of Louisiana at Lafayette are getting a good deal on a college education. That's according...
Read More ➝