Treasuring
Learning
Ragin'
Cypress Lake is a treasured campus landmark. It is a carefully controlled and delicate wetland teeming with plants and wildlife such as bass, catfish, red-ear turtles, blue herons, and, of course, alligators.
UL Lafayette was the first university in the country with such a wetland on campus.
Treasuring
Learning
Ragin'
Students at UL Lafayette have the greatest classroom in the world for learning about wetland ecosystems and management—Cypress Lake.
By observing, examining, and engaging with this environment, students understand the balance of nature and what humans can do to protect it—and help it thrive.
Treasuring
Learning
Ragin'
Every year students, faculty, and staff gather for canoe races in Cypress Lake during Lagniappe Week. Two per canoe, they paddle as quickly as they can through the water, around the cypress trees, and back to shore.
August 30th, 2016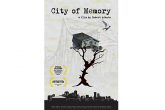 A documentary that explores ways that New Orleans artists chronicled the city and its residents in the aftermath of...
Read More ➝
August 29th, 2016
The Fall 2016 freshman class at the University of Louisiana at Lafayette, which has a record number of high school...
Read More ➝
August 26th, 2016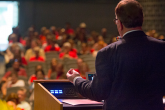 Despite eight consecutive years of state budget cuts that have resulted in the largest shift in revenue sources for...
Read More ➝
August 31st, 2016
Join us for a screening of the documentary City of Memory, directed by the acclaimed filmmaker Robert Adanto. The film...
Read More ➝
September 2nd, 2016
On the Friday before the first home football game, show your Cajun pride and wake the president! Arrive in the quad at...
Read More ➝