Collaborating
Analyzing
Ragin'
Our enhanced interdisciplinary studies bring faculty members and students working in related fields closer to one another, increasing opportunities to collaborate.
Two new schools—the School of Geoscience and the School of Computing and Informatics—combine degree programs and research study areas.
Collaborating
Analyzing
Ragin'
Our Informatics Program offers a new bachelor's degree with concentrations in business, healthcare, media technology, and systems administration.
Our interdisciplinary studies enables students to work with faculty to create hybrid programs and take courses in multiple fields of study.
Collaborating
Analyzing
Ragin'
UL Lafayette's expertise in coastal ecology and ecosystems prepares students for careers in the oil and gas industries, coastal protection and restoration, environmental sciences, and geology.
Our interdisciplinary approach in the School of Geoscience enables us to look at the underlying science of major societal issues.
May 17th, 2013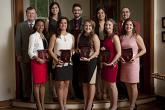 Eight students will be honored during Spring 2013 Commencement ceremonies as the University of Louisiana at Lafayette...
Read More ➝
May 15th, 2013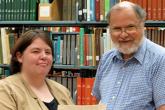 Kelsey Couvillon has won the Jefferson Caffery Research Award based on a research paper submitted for the Edith...
Read More ➝
May 13th, 2013
The Center for Gifted Education at the University of Louisiana at Lafayette will once again provide academic and arts...
Read More ➝
May 18th, 2013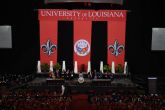 The Spring 2013 Commencement Day Celebration Saturday, May 18, 2013 The General Assembly will be at 11:00 a.m. at...
Read More ➝
May 20th, 2013
Presented by the Center for Louisiana Studies LCEF Lafayette Meeting May 20, 2013 Paul and Lulu Hilliard University...
Read More ➝
August 7th, 2013
Please join the Office of Orientation as a Faculty/Staff Partner with our SOUL Camp "Day of Service." SOUL Camp, in...
Read More ➝