Sustaining
Growing
Ragin'
Our students and faculty are working on numerous research and community projects to make an impact on campus, the community, and our planet. From the BeauSoleil Solar Home to gator biodiesel research, our community projects and research lead to impressive innovations in sustainability.
Sustaining
Growing
Ragin'
The university's trees, particularly the Century Oaks, are precious members of our campus and require a great deal of care. Students, faculty and staff have planted over 700 trees on campus and around the city of Lafayette to show our dedication to sustainability and to the preservation of our urban forests.
Sustaining
Growing
Ragin'
Geaux R.E.D. is the Ragin' Cajun spin on "go green" recycling programs. Initiated by students, Geaux R.E.D. is a recycling service that spans across campus. Students, faculty, staff, and visitors are encouraged to recycle everything daily (R.E.D.) and help make UL Lafayette's campus more sustainable.
March 11th, 2014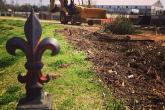 Demolition is underway at Cajun Field. Crews are removing landscaping, flag poles, and signs to make way for...
Read More ➝
March 6th, 2014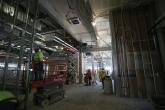 See the latest construction updates on YouTube. Construction on the new University of Louisiana at Lafayette Student...
Read More ➝
March 5th, 2014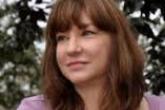 A UL Lafayette assistant professor of nursing is one of only eight faculty members in the country chosen to attend an...
Read More ➝
March 11th, 2014
The Office of Undergraduate Admissions and Recruitment has scheduled its Homeschool Day information program for high...
Read More ➝
March 11th, 2014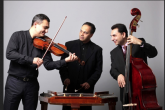 Tuesday, March 11 at 7:30 p.m. in Hamilton Hall Auditorium (room 108). The Dr. Tommy Comeaux Endowed Chair in...
Read More ➝
March 12th, 2014
Wednesday, March 12 from 9 - 10 a.m. at Fletcher Hall Rm 134 Kurt Culbertson, Design Workshop, Aspen, Colorado...
Read More ➝