Collaborating
Analyzing
Ragin'
Our enhanced interdisciplinary studies bring faculty members and students working in related fields closer to one another, increasing opportunities to collaborate.
Two new schools—the School of Geoscience and the School of Computing and Informatics—combine degree programs and research study areas.
Collaborating
Analyzing
Ragin'
Our Informatics Program offers a new bachelor's degree with concentrations in business, healthcare, media technology, and systems administration.
Our interdisciplinary studies enables students to work with faculty to create hybrid programs and take courses in multiple fields of study.
Collaborating
Analyzing
Ragin'
UL Lafayette's expertise in coastal ecology and ecosystems prepares students for careers in the oil and gas industries, coastal protection and restoration, environmental sciences, and geology.
Our interdisciplinary approach in the School of Geoscience enables us to look at the underlying science of major societal issues.
April 24th, 2014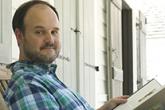 A new book by a University of Louisiana at Lafayette history professor traces the political history of one of the...
Read More ➝
April 23rd, 2014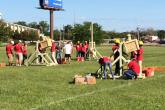 Lafayette Parish high school students are getting a taste of college. UL Lafayette partnered with Gear Up to introduce...
Read More ➝
April 22nd, 2014
The State Library of Louisiana through its Louisiana Center for the Book announced Louisiana poet Darrell Bourque as...
Read More ➝
April 26th, 2014
Saturday, April 26 at Hotel Acadiana - 1801 W Pinhook Rd. Social Hour and Silent auction: 6:00 – 7:00 Opening act...
Read More ➝
April 28th, 2014
Lagniappe Week, one of our most beloved campus traditions, is coming to students April 28, 29, and 30. The week starts...
Read More ➝
April 28th, 2014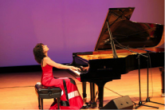 Dr. Tanya Ekanayaka will give a solo piano concert at the Ducrest-Gilfry auditorium in Angelle hall (school of music)...
Read More ➝