Excelling
Exceeding
Ragin'
UL Lafayette consistently ranks among some of the best colleges in the country. In fact, we are regulars in the annual Princeton Review's "best colleges" guide. Students surveyed for the guide cite the University's programs in education, computer science and engineering as "some of the best in the nation" and note that the student body is friendly, diverse and loves the local community.
Excelling
Exceeding
Ragin'
UL Lafayette's online bachelor's program earned a numerical ranking of No. 68 in the 2017 U.S. News & World Report Best Online Programs rankings. It was the highest-ranked program in the state.
We offer three online undergraduate programs in health care and a bachelor's degree in health services administration.
Excelling
Exceeding
Ragin'
Even in the midst of tuition increases state-wide, we're working to ensure our students have the aid they need.
We're committed to providing an affordable and high quality education to all qualified students.
February 14th, 2017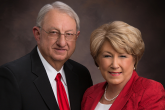 The University of Louisiana at Lafayette Alumni Association will honor husband and wife Edward Domingues and Rickey...
Read More ➝
February 13th, 2017
UL Lafayette is expanding its Louisiana Legacy Scholarship, a longstanding program that offers in-state tuition rates...
Read More ➝
February 6th, 2017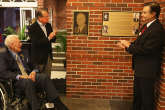 More than 100 University of Louisiana at Lafayette students, faculty, staff, alumni, friends and supporters recently...
Read More ➝
February 21st, 2017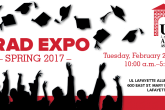 The UL Lafayette Alumni Association would like to invite all graduating seniors to the Spring 2017 Graduation Expo!...
Read More ➝
February 22nd, 2017
Explore the adventurous work of New Orleans based photographer Tina Freeman, whose latest projects thoughtfully pair...
Read More ➝