Authoring
Awarding
Ragin'
Bestselling author Wiley Cash's debut novel, "A Land More Kind than Home," began as a thesis project when he was a doctoral student at UL Lafayette. Now, it's been named a New York Times Notable Book.
Begin your journey at UL Lafayette — you never know where it'll bring you.
Authoring
Awarding
Ragin'
James Lee Burke has published over 30 books, received an Edgar Award twice for Best Crime Novel of the Year, and had two novels made into movies.
He was nominated for a Pulitzer Prize and appeared on the New York Times Bestsellers' List half a dozen times. But before all of that, his foray into literature started here at UL Lafayette.
Authoring
Awarding
Ragin'
In 2008, UL Lafayette established the Ernest J. Gaines Center, an international center for scholarship on Writer-in-Residence Emeritus Ernest Gaines and his work.
Gaines, author of "A Lesson Before Dying" and "The Autobiography of Miss Jane Pittman," mentors others to continue his literary tradition.
June 30th, 2015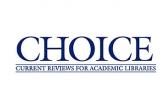 A book written by Dr. Robert Slater, a professor of education at the University of Louisiana at Lafayette, has been...
Read More ➝
June 26th, 2015
Insitu Data Solutions Inc. announced plans to open a manufacturing and service center in Lafayette to serve global...
Read More ➝
June 25th, 2015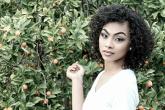 Criminal justice major Briana Babineaux has landed atop "Billboard" magazine's music charts. Her digital EP, or...
Read More ➝