Discovering
Refining
Ragin'
Stephen Saltamachita's finely honed observational skills landed him a place on the pages of Newsweek and some scientific record books. The microbiology major spotted a rare species of "zombie fungus" in a queen carpenter ant at Acadiana Park Nature Station.
How rare? It's believed to be only the fourth specimen of its kind found in the world.
Discovering
Refining
Ragin'
Jessie Kate Brown believes in the effectiveness of life preservers. But, in her experience, women's life vests weren't comfortable. So, she designed her own as a UL Lafayette student.
It won third place in an international competition that drew 250 entries from 40 countries, including professional design firms.
Discovering
Refining
Ragin'
When he's not designing robots and building 3-D printers, Clay Guillory, '12, makes prosthetic hands that he offers at no cost.
The mechanical engineer has also created a bionic arm that attaches just below the elbow; it incorporates computers and muscle sensors.
August 26th, 2016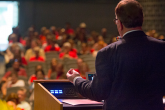 Despite eight consecutive years of state budget cuts that have resulted in the largest shift in revenue sources for...
Read More ➝
August 25th, 2016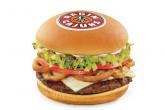 Fans can get fired up for the upcoming football season with the popular Ragin' Cajun Burger. This is the fifth year...
Read More ➝
August 24th, 2016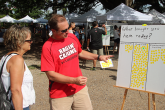 The 2016 Executive MBA class at the University of Louisiana at Lafayette recently collaborated with the Lafayette...
Read More ➝
August 28th, 2016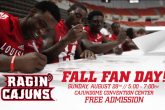 The Louisiana Ragin' Cajuns Athletic Department will host its annual Ragin' Cajuns Fall Fan Day, presented by MidSouth...
Read More ➝