Living
Learning
Ragin'
UL Lafayette housing offers apartment-style living with easy access to campus. Students who live on campus are given a front row seat to all UL Lafayette has to offer.
With four new residence halls, family housing, and student activity centers, our students have top-of-the line amenities.
Living
Learning
Ragin'
We have Living/Learning and Themed Communities to offer enrichment experiences to first-year students who share the same academic or personal interests.
Students live together and attend special events created to help them explore their field of study or shared interest.
Living
Learning
Ragin'
From volunteer work to a library rave during finals, University residence life is filled with opportunities to build on-campus connections that last a lifetime.
Whether helping build homes for Habitat for Humanity or covering friends with paint at Splatterbeat, students' on-campus living experience is rewarding and positive.
March 6th, 2014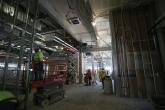 See the latest construction updates on YouTube. Construction on the new University of Louisiana at Lafayette Student...
Read More ➝
March 5th, 2014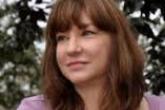 A UL Lafayette assistant professor of nursing is one of only eight faculty members in the country chosen to attend an...
Read More ➝
February 27th, 2014
Three civil engineering students will test their transportation and traffic knowledge in a quiz bowl-style competition...
Read More ➝
March 11th, 2014
The Office of Undergraduate Admissions and Recruitment has scheduled its Homeschool Day information program for high...
Read More ➝
March 11th, 2014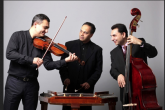 Tuesday, March 11 at 7:30 p.m. in Hamilton Hall Auditorium (room 108). The Dr. Tommy Comeaux Endowed Chair in...
Read More ➝
March 12th, 2014
Wednesday, March 12 from 9 - 10 a.m. at Fletcher Hall Rm 134 Kurt Culbertson, Design Workshop, Aspen, Colorado...
Read More ➝