Storytelling
Remembering
Ragin'
More than 400 members of the University community inked words of encouragement and inspiration on their bodies recently as part of the Dear World College Tour.
Dear World asks participants to turn their bodies into billboards to reveal funny, poignant or powerful reflections of their personalities and life stories.
Storytelling
Remembering
Ragin'
The Cajundome incorporated pieces of Ragin' Cajuns athletics history into its recent $22-million renovation.
Archival images and banners spotlighting standouts from the University's basketball program give visitors something to peruse before they view the building's newly redesigned court that brings the campus' iconic Cypress Lake into the Cajundome.
Storytelling
Remembering
Ragin'
Public history students are harvesting the region's past and placing their crop at the public's fingertips.
The "History Harvest" program encourages residents to share artifacts that illustrate what life was like here over the past two centuries and earlier. Students digitize the objects and add the images to an online repository.
March 15th, 2018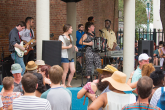 Lafayette's the best city in Louisiana in which to live. That's according to Niche, a website that grades schools and...
Read More ➝
March 15th, 2018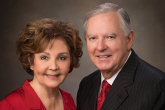 The University of Louisiana at Lafayette Alumni Association will honor D. Wayne Elmore and Connie D'Aquin Elmore at...
Read More ➝
March 7th, 2018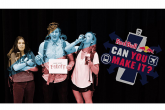 Three University of Louisiana at Lafayette students are packing their bags. They will fly to Europe April 9, but not...
Read More ➝
March 21st, 2018
Join New Orleans based painter Keith Duncan for an artist talk on how he chooses the subject matter for his work. The...
Read More ➝
March 23rd, 2018
Join the International Student Council for Multicultural Night- the final event of Multicultural Week 2018. It'll be a...
Read More ➝