Preserving
Remembering
Ragin'
University Archives and Special Collections in Dupré Library is filled with amazing treasures. Author Ernest Gaines' handwritten manuscripts. A uniform jacket worn by a cadet soon after the school opened in 1901. A photo of the first faculty members – all eight of them.
The Archives is celebrating its 50th birthday.
Preserving
Remembering
Ragin'
For a blast from the past, check out L'Acadien, UL Lafayette's yearbook. All volumes, starting from the first that was published in 1912, are now accessible online.
Each page was digitized during a student-funded project that took about three months to complete.
Preserving
Remembering
Ragin'
John Sharp, a researcher in the University's Center for Louisiana Studies, calls Louisiana dance halls a "great cultural phenomenon." He has created a website, LouisianaDancehalls.com, that's a clearinghouse of information about more than 1,600 establishments statewide.
He's asking for any related stories you would like to share.
October 11th, 2017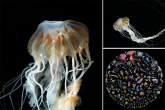 A University of Louisiana at Lafayette biologist is among researchers asking if the Deepwater Horizon oil spill...
Read More ➝
October 9th, 2017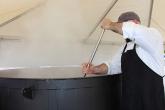 Anyone can get a complimentary bowl of jambalaya Thursday, Oct. 12, by donating a nonperishable food item to Second...
Read More ➝
October 9th, 2017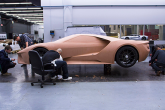 Designing today's high-tech automobiles often begins with a decidedly low-tech block of clay. Two automotive clay...
Read More ➝
October 19th, 2017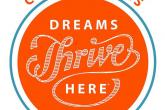 UL Federal Credit Union is proud to help you achieve your biggest dreams in life. Faculty, staff, students and Alumni...
Read More ➝
October 20th, 2017
Monthly AAUP meeting
October 20th, 2017
The third Wednesday of each month is the Faculty Senate meeting. This month it is October 20, 2017 in Oliver Hall room...
Read More ➝