Excelling
Exceeding
Ragin'
UL Lafayette consistently ranks among some of the best colleges in the country. In fact, we are regulars in the annual Princeton Review's "best colleges" guide. Students surveyed for the guide cite the University's programs in education, computer science and engineering as "some of the best in the nation" and note that the student body is friendly, diverse and loves the local community.
Excelling
Exceeding
Ragin'
UL Lafayette's online bachelor's program earned a numerical ranking of No. 68 in the 2017 U.S. News & World Report Best Online Programs rankings. It was the highest-ranked program in the state.
We offer three online undergraduate programs in health care and a bachelor's degree in health services administration.
Excelling
Exceeding
Ragin'
Even in the midst of tuition increases state-wide, we're working to ensure our students have the aid they need.
We're committed to providing an affordable and high quality education to all qualified students.
November 15th, 2018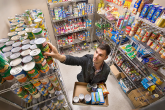 An on-campus pantry that aims to enhance food security among University of Louisiana at Lafayette students will open...
Read More ➝
November 13th, 2018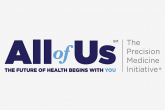 Could your health information help cure or prevent major diseases? The National Institutes of Health thinks so, and it...
Read More ➝
November 7th, 2018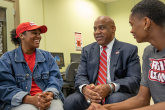 Anthony Jupiter and Akiem Martin have a lot in common. Both are 19-year-old freshmen at the University of Louisiana at...
Read More ➝
February 16th, 2019
Region VI Science and Engineering Fair - Students from seven parishes compete in the regional fair for the chance to...
Read More ➝