Excelling
Exceeding
Ragin'
UL Lafayette consistently ranks among some of the best colleges in the country. In fact, we are regulars in the annual Princeton Review's "best colleges" guide. Students surveyed for the guide cite the University's programs in education, computer science and engineering as "some of the best in the nation" and note that the student body is friendly, diverse and loves the local community.
Excelling
Exceeding
Ragin'
UL Lafayette's online bachelor's program earned a numerical ranking of No. 68 in the 2017 U.S. News & World Report Best Online Programs rankings. It was the highest-ranked program in the state.
We offer three online undergraduate programs in health care and a bachelor's degree in health services administration.
Excelling
Exceeding
Ragin'
Even in the midst of tuition increases state-wide, we're working to ensure our students have the aid they need.
We're committed to providing an affordable and high quality education to all qualified students.
December 7th, 2018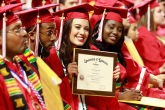 Undergraduate, graduate and doctoral degrees will be conferred during the University of Louisiana at Lafayette's Fall...
Read More ➝
December 6th, 2018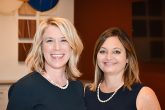 Lisa Clement and Martha-Carol Stewart chalk it up to fate. After not seeing each other for nearly three decades, the...
Read More ➝
December 6th, 2018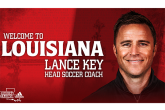 Lance Key is the new head coach of Louisiana Ragin' Cajuns soccer. Dr. Bryan Maggard, director of athletics, announced...
Read More ➝