Living
Learning
Ragin'
UL Lafayette housing offers apartment-style living with easy access to campus. Students who live on campus are given a front row seat to all UL Lafayette has to offer.
With four new residence halls, family housing, and student activity centers, our students have top-of-the line amenities.
Living
Learning
Ragin'
We have Living/Learning and Themed Communities to offer enrichment experiences to first-year students who share the same academic or personal interests.
Students live together and attend special events created to help them explore their field of study or shared interest.
Living
Learning
Ragin'
From volunteer work to a library rave during finals, University residence life is filled with opportunities to build on-campus connections that last a lifetime.
Whether helping build homes for Habitat for Humanity or covering friends with paint at Splatterbeat, students' on-campus living experience is rewarding and positive.
March 18th, 2019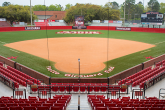 Yvette Girouard has returned to Lamson Park. The Louisiana Ragin' Cajuns announced Friday that the coach credited with...
Read More ➝
March 18th, 2019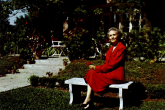 In July 1957, just three weeks after her 28-year tenure as Southwestern Louisiana Institute's dean of women ended,...
Read More ➝
March 13th, 2019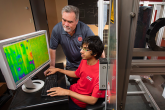 Want to earn an advanced degree? The University of Louisiana at Lafayette is a good place to do it, according to U.S....
Read More ➝
March 20th, 2019
Join us for an evening of live music at the Hilliard. The program of Dr. Andrea Kapell Loewy and Dr. Yu Ling Huang-...
Read More ➝
March 27th, 2019
Explore the long and successful career of artist and UL Lafayette College of the Arts Professor of Painting John...
Read More ➝
March 29th, 2019
Dianne Mouton- Allen will mediate a discussion addressing the exhibition Slavery, The Prison Industrial Complex,...
Read More ➝