March 13th, 2019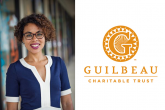 Award-winning historian Dr. LaKisha Simmons will discuss "Black Women's Memories: Monuments, History and the Louisiana...
Read More ➝
March 13th, 2019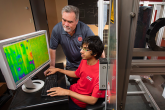 Want to earn an advanced degree? The University of Louisiana at Lafayette is a good place to do it, according to U.S....
Read More ➝
March 12th, 2019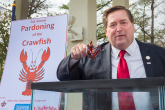 Clyde the Crawfish's goose was cooked. But a reprieve from Louisiana Lt. Gov. Billy Nungesser spared the crustacean a...
Read More ➝
March 20th, 2019
Join us for an evening of live music at the Hilliard. The program of Dr. Andrea Kapell Loewy and Dr. Yu Ling Huang-...
Read More ➝
March 27th, 2019
Explore the long and successful career of artist and UL Lafayette College of the Arts Professor of Painting John...
Read More ➝
March 29th, 2019
Dianne Mouton- Allen will mediate a discussion addressing the exhibition Slavery, The Prison Industrial Complex,...
Read More ➝