Celebrating
Earning
Ragin'
Something extra. That's what Lagniappe Week is all about. Each spring, students take a break from studying with fun activities: canoe races in Cypress Lake, the annual lake jump and a crawfish boil.
Celebrating
Earning
Ragin'
Our Ring Ceremony celebrates the bond between all UL graduates. Students and past graduates are presented with the rings they ordered by President Savoie during the ceremony.
The night before the ceremony, the rings are loaded onto a custom-built metal pirogue to spend the night on the water, guarded by students. Watch highlights of the 2013 spring ceremony.
Celebrating
Earning
Ragin'
Whether you graduated in 1965 or 2015, Homecoming gives Ragin' Cajuns a perfect opportunity to reconnect with campus. During Homecoming Week, students, faculty, staff, alumni and fans can take part in activities such as Paint the Town Red, Yell Like Hell, an alumni tennis or golf tournament, or the Ragin' Road Race.
November 19th, 2018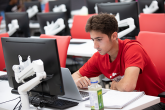 Louisiana Ragin' Cajuns student-athletes have a new place to hit the books. The University of Louisiana at Lafayette's...
Read More ➝
November 15th, 2018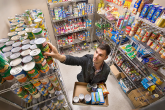 An on-campus pantry that aims to enhance food security among University of Louisiana at Lafayette students will open...
Read More ➝
November 13th, 2018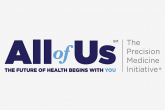 Could your health information help cure or prevent major diseases? The National Institutes of Health thinks so, and it...
Read More ➝
November 26th, 2018
This kick-off event is part one of the ring ceremony. During the event, the rings will be placed into a customized...
Read More ➝
November 27th, 2018
The official ring ceremony: ring recipients will be formally recognized and presented their ring by University...
Read More ➝
February 16th, 2019
Region VI Science and Engineering Fair - Students from seven parishes compete in the regional fair for the chance to...
Read More ➝