Growing
Building
Ragin'
On the northeast corner of campus, you'll find the Century Oaks, which President Stephens planted in 1901. And just like the oaks, the University has grown.
Student enrollment is at a record high, graduation rates are climbing, and research funding tops $150 million annually.
Growing
Building
Ragin'
When Dr. Edwin Stephens became the University's first president in 1900, the Southwestern Louisiana Industrial Institute had no campus, faculty, or students.
Over the next 37 years, he built the foundation for what would become the University of Louisiana at Lafayette.
Building
Growing
Ragin'
As we grow, we're making sure to stay true to our roots. We celebrate life through festivals and our annual campus-wide crawfish boil.
Plus, we remember our rich history through academic programs, like traditional music and Francophone studies, and through research to find our ancestors' original settlements.
March 31st, 2020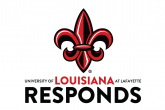 University of Louisiana at Lafayette researchers are helping bolster the state's health care system as it grapples...
Read More ➝
March 30th, 2020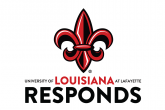 The COVID-19 outbreak hasn't stopped the University of Louisiana at Lafayette's College of Education from developing...
Read More ➝
March 27th, 2020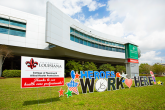 Like much the rest of the world, faculty and staff members from UL Lafayette's College of Nursing and Allied Health...
Read More ➝
Student Research
UL Lafayette is launching its new Quality Enhancement Plan — Advance: Student Research Experience.
Through Advance, students will have more opportunities for mentored research, innovative projects and creative endeavors.