Welcoming
Building
Ragin'
A brick wall, 100 feet long and six feet tall at its peak, has been built in front of Martin Hall.
It has been dubbed the Welcome Wall because it's our way of saying we're glad you're here, whether you're a visitor or a member of our Ragin' Cajun family.
Welcoming
Building
Ragin'
The renovated and expanded Student Union is a linchpin on campus.
Across the street from new residence halls and adjacent to Cypress Lake, the U offers lots of dining options, meeting spaces, a post office and the Ragin' Cajuns Store.
Welcoming
Building
Ragin'
What's 14 feet tall, weighs 3,000 pounds and embodies our Ragin' Cajuns spirit? A 3-D, steel fleur-de-lis. It's part of a fountain that's the centerpiece of the Quadrangle, which was recently redesigned with the help of some talented UL Lafayette students.
Thanks to LED lighting, it can become a kaleidoscope of colors at night.
July 25th, 2016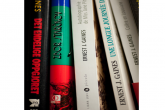 John Lowe, an English professor at the University of Georgia, is researching a biography of Ernest J. Gaines, or, as...
Read More ➝
July 20th, 2016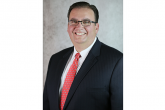 Dr. Geoffrey Stewart has been named The Moody Company/BORSF Eminent Scholar Endowed Chair in Regional Business...
Read More ➝
July 11th, 2016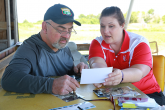 Dr. Heather Stone, an assistant professor at the University of Louisiana at Lafayette, has spent a lot of time on Isle...
Read More ➝
August 6th, 2016
Learn more about what it means to have Usher Syndrome (genetic deaf-blindness), what is being done in Louisiana, and...
Read More ➝
August 22nd, 2016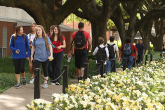 Classes for the Fall semester begin on August 22, 2016. Freshmen start off the semester with Cajun Connection on...
Read More ➝
October 12th, 2016
ESPN2 / WatchESPN