Celebrating
Earning
Ragin'
Something extra. That's what Lagniappe Week is all about. Each spring, students take a break from studying with fun activities: canoe races in Cypress Lake, the annual lake jump and a crawfish boil.
Celebrating
Earning
Ragin'
Our Ring Ceremony celebrates the bond between all UL graduates. Students and past graduates are presented with the rings they ordered by President Savoie during the ceremony.
The night before the ceremony, the rings are loaded onto a custom-built metal pirogue to spend the night on the water, guarded by students. Watch highlights of the 2013 spring ceremony.
Celebrating
Earning
Ragin'
Whether you graduated in 1965 or 2015, Homecoming gives Ragin' Cajuns a perfect opportunity to reconnect with campus. During Homecoming Week, students, faculty, staff, alumni and fans can take part in activities such as Paint the Town Red, Yell Like Hell, an alumni tennis or golf tournament, or the Ragin' Road Race.
July 21st, 2017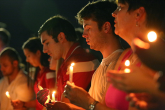 Sunday marks the second anniversary of the Grand 16 Theater shooting, a tragedy that tore at Lafayette's heart, but...
Read More ➝
July 18th, 2017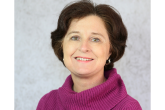 It can't be stressed enough. People are on edge. Stress affects more than 100 million Americans who say concerns about...
Read More ➝
July 17th, 2017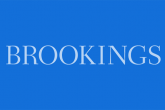 The University of Louisiana at Lafayette is a national leader for providing access to higher education for lower-...
Read More ➝
July 26th, 2017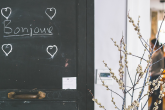 Come to the museum for a French hour every Wednesday morning in the exhibition of Pierre Bonnard: Landscapes from Le...
Read More ➝
August 11th, 2017
Experience the senses of the French Riviera with an evening of fine wine, cheese, and pastry pairings alongside a...
Read More ➝
August 13th, 2017
In the interest of public safety and following the National Center for Spectator Sports Safety and Security (NCS4)...
Read More ➝