Treasuring
Learning
Ragin'
Cypress Lake is a treasured campus landmark. It is a carefully controlled and delicate wetland teeming with plants and wildlife such as bass, catfish, red-ear turtles, blue herons, and, of course, alligators.
UL Lafayette was the first university in the country with such a wetland on campus.
Treasuring
Learning
Ragin'
Students at UL Lafayette have the greatest classroom in the world for learning about wetland ecosystems and management—Cypress Lake.
By observing, examining, and engaging with this environment, students understand the balance of nature and what humans can do to protect it—and help it thrive.
Treasuring
Learning
Ragin'
Every year students, faculty, and staff gather for canoe races in Cypress Lake during Lagniappe Week. Two per canoe, they paddle as quickly as they can through the water, around the cypress trees, and back to shore.
July 18th, 2017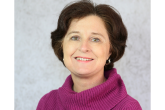 It can't be stressed enough. People are on edge. Stress affects more than 100 million Americans who say concerns about...
Read More ➝
July 17th, 2017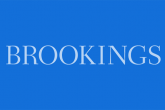 The University of Louisiana at Lafayette is a national leader for providing access to higher education for lower-...
Read More ➝
July 12th, 2017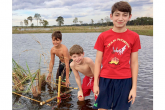 Elementary students mentored at the University of Louisiana at Lafayette have earned international acclaim for a...
Read More ➝
July 26th, 2017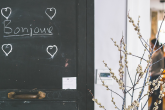 Come to the museum for a French hour every Wednesday morning in the exhibition of Pierre Bonnard: Landscapes from Le...
Read More ➝
August 11th, 2017
Experience the senses of the French Riviera with an evening of fine wine, cheese, and pastry pairings alongside a...
Read More ➝