Listening
Gathering
Ragin'
A consortium of researchers led by a UL Lafayette physics professor spent some time eavesdropping in the Gulf of Mexico this past summer.
They were seeking clues that could tell them how deepwater mammals are faring 10 years after one of the largest oil spills in history.
Listening
Gathering
Ragin'
Scientists used a variety of sophisticated underwater and surface equipment to gather information about whales and dolphins in the Gulf of Mexico and their environment.
Has the number of deepwater mammals increased or decreased over the past 10 years? Did the BP Deepwater Horizon oil spill in 2010 prompt them to relocate?
Listening
Gathering
Ragin'
UL Lafayette researchers had an edge when they applied for a $5.2 million grant to study whales and dolphins in the northern Gulf of Mexico. They had conducted underwater acoustic monitoring there in 2001, 2002 and 2007. They had also briefly listened to some deepwater mammals in 2010, about five months after a massive oil spill.
November 17th, 2017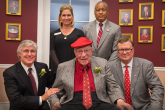 The University of Louisiana at Lafayette has recognized an oilfield innovator and a medical entrepreneur as its 2017...
Read More ➝
November 16th, 2017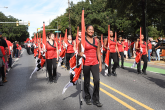 Homecoming Day starts with runners lacing up their sneakers for the Ragin' Road Race. The 5K will start at 8 a.m. at...
Read More ➝
November 15th, 2017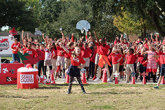 Schools and businesses displayed their Louisiana Ragin' Cajuns spirit and pride this week. They were recognized...
Read More ➝
November 18th, 2017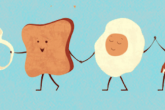 Enjoy an all-you-can-eat buffet, live music, and get ready to cheer on the Ragin' Cajuns before the Homecoming game!...
Read More ➝
November 18th, 2017
Do U Want It? - a feature length documentary that explores the complex nature of success through the rise and fall of...
Read More ➝