Treasuring
Learning
Ragin'
Cypress Lake is a treasured campus landmark. It is a carefully controlled and delicate wetland teeming with plants and wildlife such as bass, catfish, red-ear turtles, blue herons, and, of course, alligators.
UL Lafayette was the first university in the country with such a wetland on campus.
Treasuring
Learning
Ragin'
Students at UL Lafayette have the greatest classroom in the world for learning about wetland ecosystems and management—Cypress Lake.
By observing, examining, and engaging with this environment, students understand the balance of nature and what humans can do to protect it—and help it thrive.
Treasuring
Learning
Ragin'
Every year students, faculty, and staff gather for canoe races in Cypress Lake during Lagniappe Week. Two per canoe, they paddle as quickly as they can through the water, around the cypress trees, and back to shore.
July 9th, 2020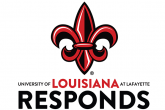 UL Lafayette has partnered with the Louisiana Department of Health to establish a mobile COVID-19 testing site at...
Read More ➝
July 1st, 2020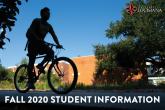 The University of Louisiana at Lafayette will begin its Fall 2020 semester on Monday, Aug. 17. The earlier start date...
Read More ➝
June 25th, 2020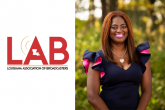 The state's largest broadcasting organization has named a University of Louisiana at Lafayette faculty member to its...
Read More ➝
Student Research
UL Lafayette is launching its new Quality Enhancement Plan — Advance: Student Research Experience.
Through Advance, students will have more opportunities for mentored research, innovative projects and creative endeavors.