You are here
News & Events
Top Stories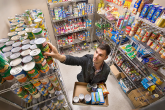 November 15th, 2018
An on-campus pantry that aims to enhance food security among University of Louisiana at Lafayette students will open...
Read More ➝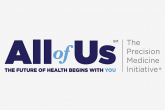 November 13th, 2018
Could your health information help cure or prevent major diseases? The National Institutes of Health thinks so, and it...
Read More ➝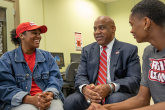 November 7th, 2018
Anthony Jupiter and Akiem Martin have a lot in common. Both are 19-year-old freshmen at the University of Louisiana at...
Read More ➝
View All News
Upcoming Events