You are here
News & Events
Top Stories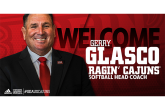 November 20th, 2017
Gerry Glasco is the new head coach of Louisiana Ragin' Cajuns Softball. Glasco coached the previous nine seasons in...
Read More ➝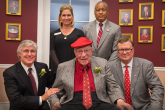 November 17th, 2017
The University of Louisiana at Lafayette has recognized an oilfield innovator and a medical entrepreneur as its 2017...
Read More ➝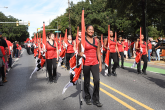 November 16th, 2017
Homecoming Day starts with runners lacing up their sneakers for the Ragin' Road Race. The 5K will start at 8 a.m. at...
Read More ➝
View All News
Upcoming Events